Zone Name: Enara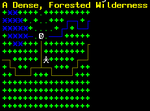 Zone Type: XP/Explore
A low level xp zone. Hunted by pk'ers often so be aware and watch where. Explore isn't too difficult with a small form or when you're upper level and is worth 12mil xp.
Equipment
Edit
Nothing worthwhile
Walkthrough
Edit
Explore walkthrough

1. From @ 2n open gate 2n 3e all n 3w n open door n kill the 3 guards
2. 2s 3w 4s w open gate w s 3w n w 8n open door 3n e open door all n e all n e
3. search 2n e n u kill Lanselius loot scepter
4. d s w 4s all e 2s e s all e open door e u kill lockkeeper loot chart
Ad blocker interference detected!
Wikia is a free-to-use site that makes money from advertising. We have a modified experience for viewers using ad blockers

Wikia is not accessible if you've made further modifications. Remove the custom ad blocker rule(s) and the page will load as expected.